1 JPN YEN =
CAD$0.012430
What is the Japan Rail Pass?
The JAPAN RAIL PASS is offered by the six companies that make up the Japan Railways Group (JR Group). The JAPAN RAIL PASS is the most economical and convenient way to travel throughout Japan by rail.
Please be aware, however, that some restrictions apply.
The pass is not valid for "NOZOMI" on the Tokaido and Sanyo Shinkansen (Bullet Train)lines, "Mizuho" on the Kyushu Shinkansen.
FAQ
Theme Parks and Amusement Parks Guide
Hotel,Ryokan & Travel Information
Japan Railway Timetables
Links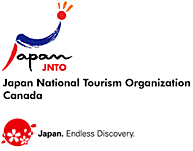 Contact us
Do you still have any questions?

Types and Prices
This week's rates (8/12-8/16)
Type
Green
Ordinary
Adult
12yrs & up
Child
6yrs-11yrs
Adult
12yrs & up
Child
6yrs-11yrs
7 days
JPN YEN
38,880
19,440
29,110
14,550
Sell at (CAD $)
484
242
362
181
14 days
JPN YEN
62,950
31,470
46,390
23,190
Sell at (CAD $)
783
392
577
289
21 days
JPN YEN
81,870
40,930
59,350
29,670
Sell at (CAD $)
1018
509
738
369
*These rates are adjusted at 09:30am (PT) on every Monday.
How to buy Exchange Order
In Vancouver ?
Simply come to our office.(MAP)
We are located at the heart of downtown in Vancouver. It takes only 10 minutes to issue your exchange order.
Address :
#370, 1199 West Pender St., Vancouver, BC, V6E 2R1

MAP

Hours : Mon-Fri 09:00 - 17:00
Method of Payment:
Cash, Credit Card

Please bring your passport. For Japanese nationals wishing to purchase a Japan Rail Pass, please read Who is eligible for a JAPAN RAIL PASS, and bring the required documents with you.